About
Established in 1979 as a Chinese language school, the Chinese Community Center has played a leading role in welcoming newcomers to America and in creating opportunities for everyone to contribute to the Houston community. Our Center serves over 10,000 families annually. As the Center celebrates over 33 years of service, it continues to expand and improve the services contributing to its mission: "to bridge East and West by enriching families with educational, cultural, and social service programs." The largest Asian-led social service agency in Texas, the Center received its first public funding in 1989 and became a United Way of Greater Houston agency in 1991. Our current location in the heart of Southwest Houston is a 57,000 sq. ft. facility on 5.7 acres of land.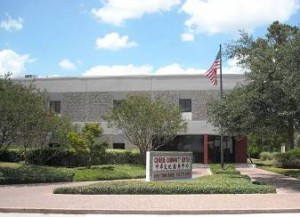 The Chinese Community Center is a comprehensive social service community center in Southwest Houston, Texas, that provides support programs to a diverse population. The Center conducts educational and social service programs that help new immigrants settle into their new communities and acculturate, gain personal independence and economic self-sufficiency and quickly become able participants and productive, contributing members of American society. The Center strives to meet the evolving needs of the community through culturally competent and affordable social service programs and administrative support, and providing multi-purpose facilities for local service organizations and community members.
Our key initiatives include youth programs that provide quality childcare, after school, summer camp, language, and leadership activities for over 1,000 participants aged 1-year to 18-years old. Our adult education programs aim to equip immigrants with skills to succeed in the workforce, through year-round English classes, citizenship classes, specialized job training, financial education, home-buyer education and other courses. Our senior programs provide access to employment, social services, health promotion, and social activities. Community and cultural programs provide language, cultural, enrichment and recreational opportunities for youth, adults, and the whole family.
Reflecting the diverse communities it serves, the Center's collaborative partners include the Childcare Council, Collaborative for Children, City of Houston Mayor's After-School Achievement Program, Harris County Department of Education, Houston Community College System, Houston Read Commission, H.O.P.E. Clinic/Asian American Health Coalition, Texas Workforce Commission, and the U.S. Department of Housing and Urban Development, among many others. Collaborations among community organizations assist CCC in maximizing delivery of our various services to the community.
成立于1979年,文化中心的起始为一所中文语言学校。自成立以来,中华文化中心的服务为众多来到美国的新移民家庭融入休斯顿本地生活做出了巨大贡献。文化中心每年服务超过一万个社区家庭。随着中心庆祝其36年的历史,中心将继续发展和改进其服务以促进其建立的宗旨:"通过教育、文化、以及社会服务项目丰富社区居民生活、促进中西方的全面融合。"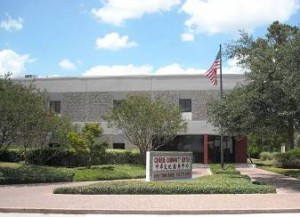 作为德州地区规模最大的华人社区服务机构,文化中心于1989年获得了第一笔公共捐款并且与1991年成为了大休斯顿地区联合劝募协会(United Way of Greater Houston) 的一员。中心现在位于休斯顿西南区的中心,占地面积达到57,000平方英尺。
中华文化中心是德克萨斯州休斯顿市西南区一所拥有全面社区服务项目的服务机构。中心的项目为来自各个不同背景的社区居民提供与其需求相关的社区服务。中心的教育以及社会服务项目旨在帮助来到休斯顿市的新移民了解当地的生活,实现个人以及经济的独立,并且及时地成为一名对美国当地社会有所贡献的居民。为了满足社区居民不断变化的需求,中心的工作员工以及多功能设施场地都随时待备,以方便社区居民的生活及需要。
中心的主要项目之一为我们的青少年项目,其中包括文心幼稚园,学龄儿童课后辅导课程,青少年暑期夏令营,语言学校以及领导力培训等等。参与我们青少年项目的学员共有一千余人,年龄从1岁至18岁不等。
中心另一个主打项目为成人教育项目。此项目的主旨为帮助新移民获得相应的技术与资质以便成功的在美国找到工作。中心教育项目课程包括全年开课的英语课程、公民身份课程、特殊技工课程、财务管理课程、房屋购买课程以及许多其他相关课程。
中心的老年人项目帮助老年人获得申请工作的机会、社会服务、健康管理、以及多种多样的社交活动。我们的社区的各种项目为青年、成人、以及老人在语言、文化、生活、工作等多方面提供帮助与支持。
Latest Accomplishments
In 2010, CCC became the site of Houston's 2nd Financial Opportunity Center (FOC), a place where families can gain access to employment counseling, job training, financial education and coaching, public benefits access and other critical services in one central location at CCC. Through the coordination of a variety of services, CCC aims to help families make a long-term commitment to increasing income, decreasing expenses and acquiring assets. Also, as a partner of United Way's THRIVE, we collaborate with other local agencies to maximize the benefits of our financial stability services to the community. As an FOC and a THRIVE partner, we are constantly expanding our programs to ensure we meet the developing needs of community members to become financially successful.
CCC is a HUD certified housing counseling agency and is the only HUD approved agency in Texas with the ability to provide linguistically appropriate services in Chinese and Vietnamese. CCC is in collaboration with corporate partners in the financial and housing industry and regularly presents free seminars and community workshops to enable individuals to gain a better understanding of the home-buyer process. CCC is also a partner of the City of Houston's Home-buyer Assistance Program for home-buyers who must complete at least eight hours of home-buyer education to receive down payment assistance.
In 2011, the Center achieved accreditation by the National Association for the Education of Young Children (NAEYC). Fewer than 10 percent of childcare centers are accredited nationwide. CCC submitted candidacy materials for review, which documents satisfactory performance on at least 80% of the NAEYC accreditation criteria (i.e. curriculum, classroom environment, administration, professional development standards). Program enhancements include the introduction of additional family involvement activities, the hiring of several classroom teachers, and a completely redone playground.
With support from the National Council on Aging, CCC recently became a Benefits Enrollment Center, the first of its kind in Texas. The Benefits Enrollment Center is a one-stop shop for helping people sign up for public benefits, such as Medicaid, Gold Card, Supplemental Security Income (SSI), Comprehensive Energy Assistance Program (CEAP), Supplemental Nutrition Assistance Program (SNAP), and many more. Public benefits provide essential supports that lift vulnerable people out of poverty and help them gain access to food and healthcare. Having all of these services in one location helps minimize the transportation, language, and administrative barriers that can inhibit people from enrolling in the benefits they need.  Through CCC's Benefits Enrollment Center, clients can receive:
Information about public benefits
Comprehensive screening to determine which public benefits they are eligible for
Assistance with applying for benefits
Updates on the status of their applications, and
Reminders about application deadlines and other requirements.