2014 Lunar New Year Festival

Celebrating the Year of the Horse
FEBRUARY 1, 2014 | 10:00 a.m. to 4:00 p.m.
9800 Town Park | Houston, Texas 77036
HOUSTON'S PREMIER FREE CULTURAL CELEBRATION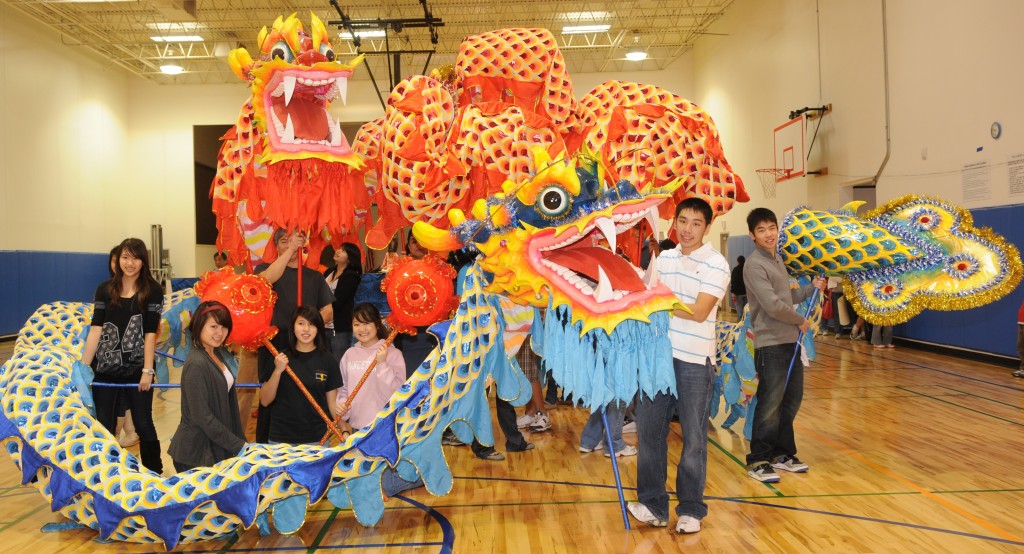 Every year the Chinese Community Center hosts the premier event in Southwest Houston, the Lunar New Year Festival. The Lunar New Year Festival is a market place of family fun, Chinese cultural awareness, community outreach, and business promotion. The festival is a multi-cultural Asian celebration showcasing East and West and the diversity of the City of Houston. With the support of local artists and performing groups, teach celebration attracts over 15,000 local and out-of-town visitors. Supported in part by the Houston Arts Alliance, the festival is held every year in January or February.
The 2014 celebration will be on Saturday, February 1, 2014, celebrating the Year of the Horse. Starting at 10am and lasting for 6 exciting hours, the large, newly renovated indoor auditorium at the Chinese Community Center hosts an array of riveting, beautiful, and inspiring performances to welcome the Lunar New Year.
To learn more about the exciting programs and events, click to expand the sections below:
PROGRAM SCHEDULE
2014 Lunar New Year Festival Entertainment Programs

Schedule
Program
Performing Group
10:10 a.m.
Program Opening
Vicki Ma and Judd Huang
10:20 a.m.
Senior Dance
Xi Yang Hong
10:30 a.m.
Ball Room Dance
CCC ADP
10:40 a.m.
Senior Greetings
Chinese Civic Center
10:45 a.m.
Yo Yo Ensemble
CCC Yo-Yo team
10:50 a.m.
Menchie's Mascot Rally
Robert Boudwin
11:00 a.m.
Jazz 'Café Music'
Houston Symphony
11:15 a.m.
Dragon Dance
CCC CYS
11:25 a.m.
Opening Ceremony
by Miya Shay
11:50 a.m.
Senior Dance
ADP
11:55 a.m.
Lion Dance
CCC CYS
12:00 noon
Houston Rockets Clutch Rally
Robert Boudwin
12:05 p.m.
Zodiac Dance
CCC CYS
12:10 p.m.
Youth Drawing Award Ceremony
CCC Chinese School
12:20 p.m.
Chinese Dance
Golden Peacock Dance School
12:30 p.m.
Chinese Dance
Li-Mei Hua Dance Academy
12:40 p.m.
Shaoling Kung Fu
International Wu Su Center
12:55 p.m.
Yo-Yo Ensemble
CCC Yo-Yo team
1:00 p.m.
Mexican Dance
Luna Night Tour
1:10 p.m.
Duet Music and Yo-Yo
CCC Got Talent
1:18 p.m.
Chinese Dance
Ru-Yi Yang Sheng Dance
1:25 p.m.
Chinese Dance
J & H Dance School
1:35 p.m.
Senior Dance
Rainbow Village
1:45 p.m.
Dragon Dance
CCC CYS Dragon Team
1:50 p.m.
India Dance
Nritya School of Dance
2:00 p.m.
Lion Dance
CCC CYS Lion Team
2:05 p.m.
Mariachi Band
Mariachi Imperial
2:25 p.m.
Zodiac Dance
CCC CYS Dance Team
2:30 p.m.
Chinese Dance
Oriental Arts Education Center
2:40 p.m.
Duet Music and Yo-Yo
CCC Got Talent
3:00 p.m.
NAYCO
Chinese Music
3:15 p.m.
Shaoling Kung Fu
Shaolin Kung Fu Academy
3:45 p.m.
Raffle Drawing
RAFFLE & PRIZES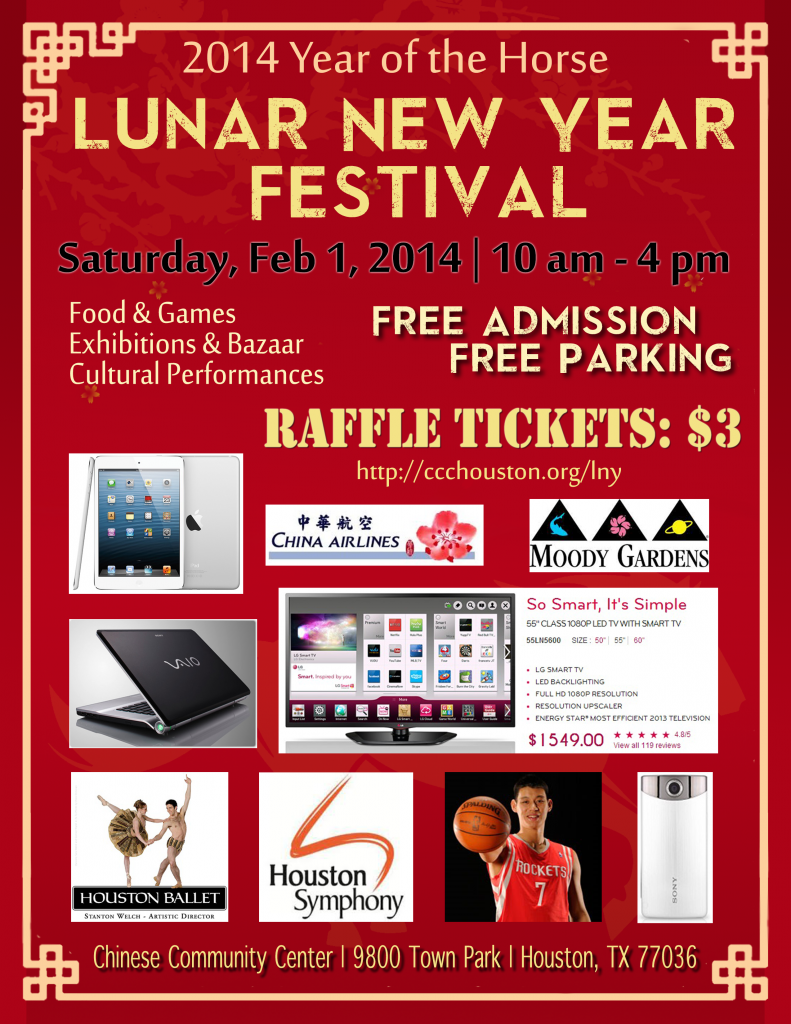 With over a HUNDRED Raffle Prizes and FIFTY Grand Prizes, our $3 Raffle tickets are a must buy! Some of the grand prizes are listed below, but there is much more to come!  Stop by CCC today to pick up your raffle tickets or stop by our booth the day of the Lunar New Year Festival.  You do NOT have to be present to win, winners will be contacted and posted online.
中華文化服務中心     馬 年
春節園遊會彩券禮品一覽表   2 / 1 / 2014
| | | | |
| --- | --- | --- | --- |
| 獎  品   Prize | 獎  品   Prize | 捐獎單位/人 Donor | 得獎券號碼Winning No. |
| | China Airline Ticket華航飛機票1張 | China Airline中華航空公司 | |
| | 55'' LG Smart TV,55吋大電視 | CCC Board | |
| | Jeremy Lin Autographed Basketball   林書豪簽名籃球 | Houston Rockets | |
| | Sony: HD "bloggie" Snap Camera | Xfinity | |
| | Sony – VAIO Personal Computer | Xfinity | |
| | Apple iPad Mini – 32 GB | Xfinity | |
| | Apple iPad Mini | Nick Yep | |
| | 2 Moody Gardens V.I.P. Pass 慕迪花園貴賓券2張 | Moody Gardens | |
| | 2 Moody Gardens V.I.P. Pass 慕迪花園貴賓券2張 | Moody Gardens | |
| | 2 Houston Symphony Tickets交響樂團門票 2張 | HoustonSymphony | |
| | Houston Ballet2 Orchestra Seats休士頓芭蕾舞劇門票2張 | Houston Ballet | |
| G12 | Black & Decker Toaster Oven小烤箱 | CCC | |
|  G13 | Electronic Rice Cooker虎牌電子鍋 | 美華超市 | |
| G14 | Soymilk Maker 豆漿機 | 越華超市 | |
| G25 | $50 Gift Certificate $ 50禮券 | Rocky & Tracy Lai | |
| G28 | JUSGO Supermarket$50 百佳超市禮券 | 百佳超市 | |
HUNDREDS of more prizes to come!
PERFORMANCES
Starting at 10:00 am and lasting for 6 exciting hours, the large indoor auditorium at the Chinese Community Center will host an array of riveting, beautiful, and inspiring performances to welcome the Lunar New Year. Come and go as you want and enjoy this special program.
The Lunar New Year Festival will present skilled and up-and-coming artists across the cultural spectrum from folk arts, music, dance, and martial arts.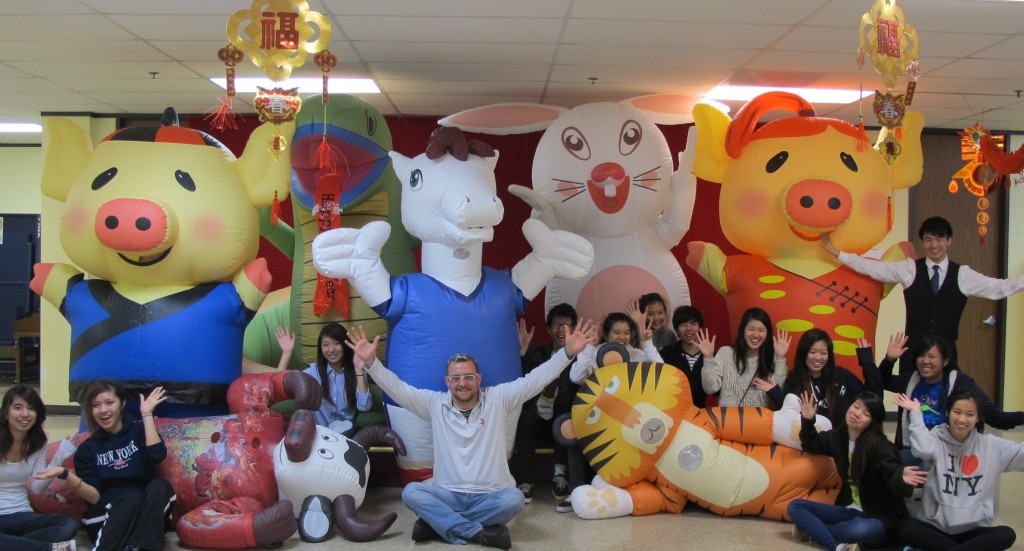 Main attractions include Zodiac dances, traditional Dragon & Lion dances, and a Multi-Ethnic Greeting Program. In addition to Asian cultural performances, cultural performances from our local community will also be presented, including Korean, Mexican, and Japanese. Other unique presentations include mainstream arts united with traditional folk art.
New to the 2014 Festival includes an outdoor karaoke stage, which will feature up and coming artists, and well as others who just want to have a little fun!
Be sure to check back frequently to learn more about the exciting program we have in store for the festival!
CULTURAL EXHIBITIONS
The festival hosts an interactive cultural exhibition which features shows and arts and crafts throughout the day. It is family fun for all ages! The highlight of weekend exhibit includes the Lunar New Years Eve Feast and the Chinese Zodiac Theatre.
Renowned Asian artists also demonstrate Chinese calligraphy, painting, photography, origami, Chinese dough-kneading figurine sculpture, shadow puppet show, and many others.
Caleb Chang | 張凱樂
我住在休士頓十七年了,可是對中華文化沒有興趣! 但是在五年前我改變了。雖然我出生在台灣那時沒有注意中華文化的美妙,直到一天那時我是個七年級學生,在學校的藝術課我拿起一隻圖畫筆,剛巧學校上課鐘聲響起我必須把手中材料放好,於是我就隨手畫上幾筆中文字,當時寫得真糟! 但我却自認很漂亮。有一月晚等我父親和弟弟睡覺後我就開始練習我的名字直到有一天父親發現我每晚做此事並且隨口和我的祖母聊起這事時,祖母很樂意要教我書法還有装裱事件,從那時起我用多次電腦影印中文楷體和小時候母親教了些中文字卡來臨字。在祖母敎我兩年後藉著教㑹一位姊妹介紹一位老師就是我現在的恩師樓偉亮先生,所以我榮幸就成為他的學生。老師看了我的作品就介紹了更多學識和名家作品,要我從臨碑和學習古人作品,我因而學了許多文學及認識書法。之後在生活中我每天做完功課再練習音樂後才練字,一練就欲罷不能直到滿意為止。書法讓我找到自己。由於我沒有上過中文學校所以需要了解每個字意義和摸索書法這個世界,練習中讓我又體驗到中國字實在很博大精深! 我㑹更加倍努力去追求學習書法。我感謝樓老師,祖母對我的教誨及支持。我肯定那些天我寫的不停必會不斷繼續在我尋求書法,這個大世界。
Ever since I lived in Houston for seventeen years-five years ago, I was never intently passionate about the Chinese Culture. It was part of me as I was borne in Taiwan on October 24, 1995, but I never contributed to it. However one day when I was bored in my 7th grade art class, I took a brush when the bell was about to ring, and started to paint, and soon, to write a few Chinese Characters. It was that moment I figured that Chinese Characters are beautiful. Even though they were written poorly, I was in awe of it.
I had a Crayola round tip brush at home, and soon with those nights when everyone was asleep, I started practicing my name. Nevertheless, my parents found out about my late actions; they told my grandma, and she decided to teach me and later, scroll mounting. From that point, I used my computer to print the computer Kai font and all kinds of objects that had Chinese Calligraphy on it in order to emulate them.
However as I progressed and excelled over my grandma, another teacher was introduced by a church friend, and ever since Mr. William Lou saw my potential, he accepted me as his student. Mr. Lou has introduced me with profound amounts of ancient works to emulate. Starting from the clerical tablets and advancing to the semi- cursive and standard scripts of the Tang calligrapher LiBaiHai, my ancient Chinese literature spectrum has broadened exponentially. As I practice, my priorities are always school, music, then Calligraphy, and it is not how long I practice, but my satisfaction at the very end.
Chinese Calligraphy has led me back to my identity. With myself never attending Chinese School and discovering Calligraphy by myself, this five thousand years old art is my treasure. Those days of emulating ancient works are sure to continue as I progress to explore this near-infinite world of Culture.
Other Features include:
Lunar New Year's Eve Feast Display
Arts and Crafts
Origami
New Year Lucky Couplets
Write Your Chinese Name
Zodiac Balloon Twisting
Lantern Making
Chinese School Theater Performance
Fu Dai Bags of Luck
The 2013 Festival will feature an exhibit of Elegant Chinese Bamboo Brush Paintings. The artwork exhibition will have more than 100 paintings of Mrs. Alice Mok's master pieces. The exhibition is scheduled from Saturday, February 2nd to Saturday, February 9, 2013 at the Chinese Community Center in Room #251.
At a very young age, Alice Ho Mok discovered her passion for the arts. Born in the Guangdong Province, China in 1925, Mok studied under renowned artist, Mun-Kuen Chang, in Manila, focusing on detailed caricatures. In 1975, she began in-depth study of flowers and landscapes under Professor Chang-Hwei Huang of the National Taiwan Normal University in Taipei. Her artistry continued to blossom under the guidance of Chinese classical painting master Lien-Ju Hu from 1980 to 1986 in Taipei. Alice Mok's painting was heavily influenced by the traditional southern classical style, which primarily focused on details. Her subjects include birds, fish, flowers, pines, bamboos, and landscape.
The art of drinking and serving tea plays a major cultural role in China. It inspires poetry and songs. Mutual love of tea cements lifelong friendships. For centuries, the ritual of preparing and serving tea has held a special place in the minds of Chinese aristocracy, court officials, intellectuals and poets. There are six major aspects needed to be considered when performing a Chinese Tea Ceremony. The following is a summary of them.The Chinese tea ceremony emphasizes the tea, rather than the ceremony — what the tea tastes like, smells like, and how one tea tastes compared to the previous tea, or in successive rounds of drinking. Ceremony doesn't mean that each server will perform the ritual the same way; it is not related to religion. Each step is meant to be a sensory exploration and appreciation.
Attitude – The person performing the ceremony should behave in an elegant and confident demeanor.
Tea Selection – A lot of factors should be taken into consideration when selecting tea. In addition to aroma, shape and taste, it would be better if the tea has a wonderful story and name.
Water Selection – The complex flavor profile wouldn't be appreciated if it was brewed with poor water. Therefore, selecting pure, light and clean water is also crucial.
Teaware Selection – It is also important to select the teaware for brewing tea leaves. In addition, allow your participants to fully appreciate the teaware by selecting both useful and beautiful items.
Ambiance – A peaceful and calm environment is to be created in a clean, comfortable and quiet room. Artwork may be used to enhance the overall atmosphere of the space.
Technique – The basic skills for brewing tea are needed but also a graceful manner reflected through hand movements, facial expressions and clothing.
FOOD & GAMES
Come to the Lunar New Year Festival to enjoy a multitude of authentic regional cuisines! From Asian treats such as Taiwanese Style Fried Chicken to American treats such as Turkey Legs, there is something for every visitor to enjoy.Find yourself an Authentic Pearl Milk Tea or Jamaica Jerk Chicken to complete your day of cultural celebration.
Lantern riddles are riddles that were written on the lanterns that are displayed during the Chinese Lantern Festival or Chinese middle autumn festival and so on. People in the festival must guess the answer from a word, a poem or a phrase. Since guessing the riddles are as hard as fighting with a tiger, lantern riddles also have another name – "lantern tigers."
Take a guess of some of these English Riddles.Riddles:
What key is most difficult to turn?
What you call a witch at a beach?
What you call a rich fish?
What's full of holes but still holds water?
What building has the most stories?
Answers:
donkey
sandwich
goldfish
a sponge
a library
CHILDREN'S PLAYGROUND A special area just for the children that will includes 20 games sponsored by the Parent-Teacher-Organization of the Chinese School at the Center including clay work, face painting and much, much more!
OUTDOOR BAZAAR
The Street Bazaar at the Festival features over fifty multicultural booths with Asian and Non-Asian Cuisine, Chinese artifacts and merchandise, games, books and information about local nonprofit organizations.
There will be 60 tables hosting a plethora of Asian foods, cultural artifacts, public service information, and corporate booths for you to shop and enjoy. The entire area will be covered by the City of Houston's tents.
Want to be a part of the premier cultural event of the year? Want to have a booth at the outdoor multi-cultural bazaar and market your product to over 15,000 visitors?
If you would like to participate in our Lunar New Year Festival, please accept this as a formal invitation. Your participation in this important holiday event is crucial to the Festival's success. The Festival not only gives Asians the chance to celebrate their varied heritages, but also gives our Houston neighbors the opportunity to better appreciate and understand the rich diversity of our cultures.
The 2013 Lunar New Year Festival is your chance to market to a diverse crowd! There are opportunities for:
Sales Booths
Food Sales
Non-Food Sales
Arts & Crafts Sales
Import Item Sales
Corporate Booths Community Organizations
Non-profit Community Organization
Community Information
Cultural arts Demonstrations
Art Exhibit (No sales)
Heritage and Cultural Exhibits
For an opportunity to have a booth at this year's 2015 Lunar New Year Festival, please contact:
 CLICK here to download a Booth Rental Form
EVENT:   Chinese Community Center's New Year Festival 2013
DATE:      Saturday, February 9, 2013
TIME:      10:00 am – 4:00 pm
PLACE:   9800 Town Park (between Bellaire Blvd & Harwin Dr); Houston, Texas 77036
ZHONG JIA PHOTOGRAPHY EXHIBITION
Come to the festival to view the beautiful artistic work of Zhong Jia, a professional photographer who specializes in Chinese scenic and folk life photography.
In the last 20 plus years Jia has traveled all over the China, especially the West Chinese Plateau and mountainous areas such as Xing Jiang, Tibet, Gan Su, Inner Mogolia, Gui Zou, Shan Xi, Si Chuan, etc. Jia stayed with the local villagers to not only explore the folk life but also minimize living costs. Often camping in the wild for long hours, Jia would photograph the sun rise or the extraordinary beauty of the topography. His photographic works have won many outstanding awards internationally.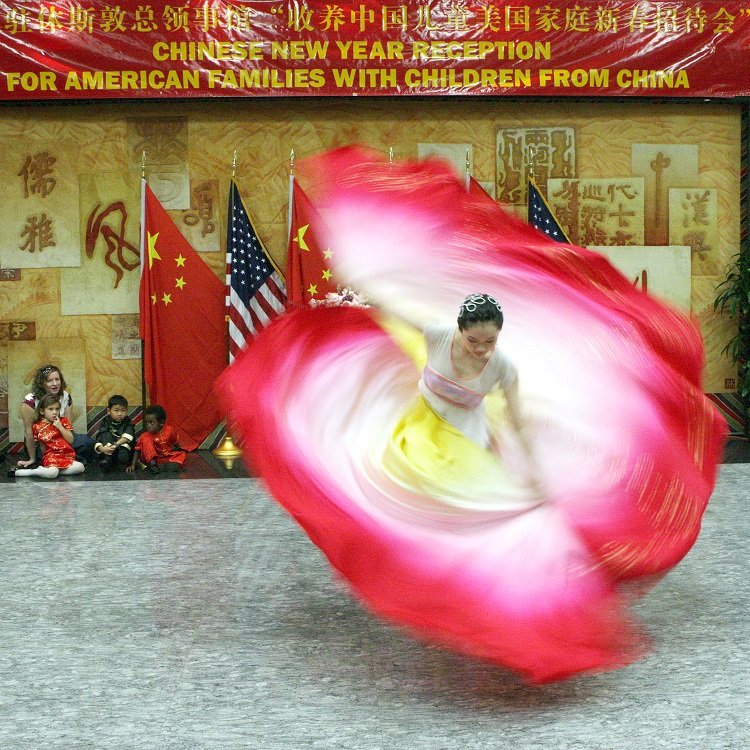 Houston is a city of rich culture diversity, and the many ethnic groups that share their cultures with Houstonians enhance the quality of our lives. The City of Houston has been enriched by the presence and contribution of its citizens of Chinese ancestry, and recognizes their important role in the cultural, civic, economic and spiritual life of our city.
On January 25, 2014, Zhong Jia Photography,Houston Chinese Photographic Society , U.S. China Educational Economic & Cultural Foundation (ECF) and Zhang Yao Wu Art Center will host "Photos America" – Photography Exhibition by Zhong Jia . The major theme of the exhibition is "U.S. China cultural fusion development" and consists of 50 pictures taken by Zhong Jia in the United States with majority work reflect daily life of Chinese descendants to demonstrate essentials of photography talent of Zhong Jia.
Zhong Jia is a distinguished sight scene and folk art photographer and is currently board member of several professional photography associations in United States, China, Great Britain. He has been in photography for more than 30 years and received many awards in national and international photography competitions. Ever since 20 years ago, Jia Zhong visited west region of China multiple times to conduct photography art work and hosted more than 10 of his own exhibitions. In addition, more than 1000 photos of western region of China was published on "Folk Photography" professional magazine.
Mr. Zhong Jia is a distinguished Chinese landscape and folk photographer who has been engaged in photography more than 20 years and won awards in Chinese and international photography contests. Due to his continuous efforts to explore practice of photography, he has gradually formed his own unique style of photography. For many years, Mr. Jia has conducted photography work in China and many areas around the world with great quantity of landscape and folk photos. Especially within the past decade, he has visited Western region of China such as Xinjiang, Tibet, Gansu, Inner Mongolia, Guizhou, Shanxi, Sichuan and other areas to conduct photography work. Mr. Jia has also edited more than 10 sole photography exhibitions and his works were published in "Mass Photography" and other professional magazines with total of more than 1000 photography works.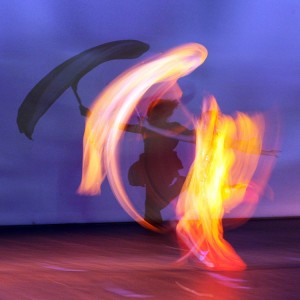 Mr. Jia has been recognized with multiple local and international awards, namely, his three photography works were permanently collected by the UNESCO as Artistic Director of US China Educational, Economic & Cultural Foundation (UCEECF) at the 4th Annual International Archaeology Conference held in Beijing on 10/24 – 26, 2012 which UCEECF was authorized to host art works of world natural and cultural heritage. In August, 2006, his work "Flying Dragon with Water" was awarded with excellence trophy at Chinese National Landscape Photography Exhibition. From 1983 until now, Mr. Jia has published more than 1000 articles with more than 10,000 characters in Chinese geography, landscape, folks culture and also European, Korean, Japanese and Atlantic national geography, travel and culture.
Mr. Zhong Jia has served in many community leadership roles and memberships of the following organizations: China Folklore Photographic Association, Chinese Digital Photographers Association, Professional Photographers of America, North American Nature Photography Association, The Royal Photographic Society, Houston Chinese Photographic Society, Adjunct Lecturer at New York Photography Academy, Adjunct Professor at Beijing Media Academy, Lecturer at Houston Huaxia Photography School, Deputy Chief Editor at Chinese Times, Artistic Director of US China Educational, Economic & Cultural Foundation, Chief Photographer of Jia Zhong Photography, Program Host at Texas Chinese Radio, Chief Photographer at Houston Antiques Auction, LLC.
TALENT SHOW
Want to show off your amazing talent? Want to have crowds of hundreds cheering you on? Come to the Lunar New Year Festival and sign up to perform on the Kollaboration Stage for Talents!
The Kollaboration Stage for Talents will be open from 12:00 p.m. to 4:00 p.m., Saturday, February 9, 2013. Free sign up begins at 11:00 a.m. Any individual or group who wishes to perform can bring their own music CD or musical instrument.
Sing
Dance
Play an instrument
Do standup comedy
Acrobatics
Recite a monologue from your favorite play, etc.
Cheer on a friend or family member!
Watch other amazing performances!
To learn more about Kollaboration Houston, visit www.kollaborationhouston.org.
Watch the video below to see a glimpse of the wonderful cultural activities that happen each year.
(Many thanks to the Greater Sharpstown Management District for their help in producing the video!)