Social Services
With support from the National Council on Aging, CCC recently became a Benefits Enrollment Center, the first of its kind in Texas. The Benefits Enrollment Center is a one-stop shop for helping people sign up for public benefits, such as Medicaid, Gold Card, Supplemental Security Income (SSI), Comprehensive Energy Assistance Program (CEAP), Supplemental Nutrition Assistance Program (SNAP), and many more.
Public benefits provide essential supports that lift vulnerable people out of poverty and help them gain access to food and healthcare. Having all of these services in one location helps minimize the transportation, language, and administrative barriers that can inhibit people from enrolling in the benefits they need.  Through CCC's Benefits Enrollment Center, clients can receive:
Information about public benefits
Comprehensive screening to determine which public benefits they are eligible for
Assistance with applying for benefits
Updates on the status of their applications, and
Reminders about application deadlines and other requirements.
For more information, click to expand the programs below.
在美国国家老龄委员会 (the National Council of Aging) 的支持下,中华文化中心最近成为了其德州地区第一个正式的社会福利注册中心。此注册中心将成为年长者一站式地点来获取美国的公共福利政策,其中福利包括低收入家庭医药服务咨询(Mediaid), 社会保险补助金(Supplemental Security Income,SSI), 夏日电费补助(Comprehensive Energy Assistance Program,CEAP), 粮食券(Supplemental Nutrition Assistance Program ,SNAP), 以及更多。
公共社会福利能为处于贫困或者生活困难阶段的公民获得必要的生活补助,比如食物以及医疗服务。中心将所有的社会福利项目都集中在一起可以很大程度上减少交通、语言、以及行政上的阻力,方便群众更好的获取对他们有切实帮助的福利项目。通过中华文化中心的注册中心,我们的客户可以获得:
关于公共社会福利的信息
专业全面的背景顾问以确定客户是否能申请社会福利以及申请何种社会福利
申请社会福利过程中的帮助
申请状态的更新
申请截止日的提醒以及因人而异的具体服务
如需了解更多,请点击网页下方具体的福利项目信息
Naturalization / Citizenship Application Assistance
To learn more about becoming a US Citizen:  CLICK HERE
Free Legal Clinic
Houston Volunteer Lawyers Program, Inc.
Legal Advice Clinic for Low-Income Harris County Residents
Date/Time: 3rd Wednesday of every month 1:30-3:30pm. Walk-ins only, no appointments.
Houston Volunteer Lawyers Program and volunteer attorneys will provide brief legal advice (20 to 30 minutes) to residents of Harris County in the areas including, but not limited to:
Family law (divorce, custody, and child support)
Wills and probate
Consumer
Landlord/tenant
Immigration law
Referrals to other legal services providers will also be available. Anyone with legal documents or documents pertaining to their case should bring them to the appointment.
Established in 1981, the Houston Volunteer Lawyers Program's mission is to provide pro bono services to low-income individuals of Harris County.
Legal Clinic is cancelled for December.  The next Legal Clinic will be Wednesday, January 20, 2016.
Income Tax Assistance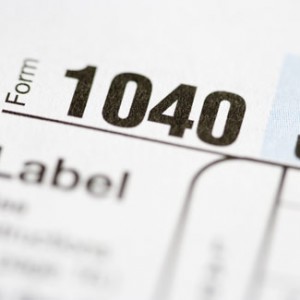 Together with Neighborhood Centers Inc. (NCI), CCC's Volunteer Income Tax Assistance (VITA) Program provides free income tax preparation to low-income, elderly, disabled and limited English speaking people. In order to be eligible, household income must be less than $50,000 per year.
In the 2010-2011 season, our Center had over 40 professional certified CPA and enrolling agents that volunteered 2,293 hours of their time. Following a great cycle in 2010, the volunteers this year saw 7% more people and filed 1355 tax returns! CCC impacted 2455 total individuals who received $2,260,940 in refunds, and $981,491 in Earned Income Credit. With our participants speaking 20 languages, our VITA volunteers worked extra hard and did a fantastic job! A special thank you to Holly Brock of NCI for coordinating this great program in our community!
TIME FRAME The program is open from January 30th to April 16th every Monday, Thursday, and Saturday from 1:00- 6:00pm on a walk-in basis.
For more information contact:  Margaret Chang at (713) 271-6100 ext. 111.
Food Stamp (SNAP) Application Assistance
SNAP (Food Stamp) Application Assistance
CCC assists qualified community members complete and submit applications for SNAP Food Benefits on the 2nd and 4th Wednesday of every month from 9:15am – 11:30am. No appointment Necessary. Assistance offered in English and Mandarin Chinese.
BASIC SNAP REQUIREMENTS
Have a social security number
Either be a Citizen or a qualified legal alien
Qualified legal aliens include those who have held a permanent resident card ( LPRs) for 5 years, LPR minors, Refugees, Asylees and those receiving SSI.
Have a household income that is below 130% of the poverty line.
Have less than $5000 in liquid assets( cash + money in the bank )
To learn more, please contact: Margaret Chang | margaret@ccchouston.org | 713-271-6100 ext. 111
Weatherization Program
CenterPoint Energy Agencies in Action (AIA) and TXU Energy Efficiency Program

CenterPoint Energy's Agencies in Action is an energy efficiency program which utilizes area local non-profit organizations, like the Chinese Community Center, to deliver energy-efficiency services to low-income customers.
Due to limited funding, no new applications will be accepted for this program at this time.
We will post updated information on our website and information board at CCC if we can take applications again.
All mail-in application during this time will not receive a response.
節約能源計劃
中點能源公司(CenterPoint Energy) 的節約能源計劃(Agencies in Action), 是一個節約能源效率的方案,利用當地的非營利組織—例如中華文化服務中心,為低收入客戶提供房屋節約能源的服務。由於資金有限,將不會接受新客戶的申請。
如果將來我們再次開放接受節約能源計劃申請時,我們將會在文化中心的網站和CCC(中華文化服務中心)公告欄上發佈最新的消息。
所有郵寄申請書來申請節約能源計劃者,在此期間將不會收到任何回應。
Chương trình Agencies in Action là chương trình hỗ trợ người có thu nhập thấp sửa chữa hoặc thay mới một số vật dụng trong nhà nhằm mục đích tiết kiệm điện năng sử dụng hàng tháng của CenterPoint Energy tại Chinese Community Center.
Hiện tại chương trình này tạm ngừng chấp nhận hồ sơ mới vì nguồn ngân quỹ hạn hẹp.
Chúng tôi sẽ thông báo trên trang mạng của văn phòng hoặc bảng thông báo trong trung tâm khi có điều kiện mở lại hồ sơ.
Chúng tôi sẽ không phản hồi mọi đơn đăng ký gửi qua đường bưu điện
Comprehensive Energy Assistance Program (CEAP)

At this time, Chinese Community Center is not taking any applications. If you would like to apply for Neighborhood Center Inc., Sheltering Arms Senior and Social Services 2014 Comprehensive Energy Assistance Program, please call their call center number at 713 590 2327 for more information, or call United Way's helpline number, 211.
Gold Card Application Assistance
HARRIS COUNTY HOSPITAL (HCHD) Gold Card
The Harris County Gold Card is a program of the Harris County Hospital District that provides discounts and subsidies to low-income residents of Harris County when they obtain care at Hospital District clinics and hospitals. Qualification depends on your income, place of residency, and other help you receive or could receive. If you are over 62 and DO NOT receive any social security benefits, you need to go to the social security office and have them issue a letter stating you do not receive any benefits.
You will need the following documents to fill out your application and expedite the verification process:
Identification for Yourself and Family Members: Texas driver's license or Texas Identification card, student ID with picture, employee job badge with picture, passport with picture, U.S. Immigration documents with picture, credit card with picture, ID issued by foreign consulates, marriage license, birth certificates, Social Security card, U.S. naturalization, citizenship or other federal documents, hospital or birth records, adoption papers or records, voter's registration card, or wage stubs
Proof of Address: Accepted proofs dated within the past 60 days: utility bill, credit card statement, mortgage statement; rental verification form, commercial mail addressed to you or your spouse, printout from Texas Workforce Commission, domicile verification form completed by a reliable person not living with you. Accepted proofs dated within the past year: Lease agreement, school records for minor children, Department of Motor Vehicle documents, property tax statement, automobile insurance documents, automobile registration, printout from IRS or Social Security Administration, certification documents from Food Stamps, Medicaid, or Chip, letter from recognized social services agency, current voter's registration card, post office records, and church records.
Proof of Income (last 30 days): pay check stubs; pay checks; W-2 tax forms; wage verification letter; current year 1040 tax form; benefit letters; retirement checks or statements
Proof of Household Composition: birth certificate; baptismal record; most recent IRS 1040 form; Social Security Award letter for dependents; school documents; insurance documents; U.S. Immigration application; divorce or child support decree; baby's Popras form, birth fact record, or hospital armband); proof of school enrollment for students aged 18-23
Proof of Immigration Status if applicable: Documentation from the INS
Proof of Health Coverage if applicable:  award or claim letters; insurance policies; court document; other legal papers
Medicare Patients: If you have Medicare coverage and you want to apply for a discount on services and fees not covered by Medicare, you must provide proof of your resources and liabilities, Medicare Identification Card, Bank Statements (dated for last 30 days), and Credit Card Statements (dated from last 30 days)
If you are applying for the first time you will need to have a face-to-face interview at one of the 6 Eligibility Centers or at a HCHD community outreach location.
To make an appointment with an eligibility center, call 713-566-6509. The Centers are listed below. You will be asked to apply for Medicaid, Temporary Assistance for Needy Families, or Social Security Income Benefits as well.
To find an HCHD community outreach location, call (713) 566-6064. The CCC is an outreach location. Assistance applying for medical financial eligibility occurs the 2nd and 4th Monday every month beginning at 8-11:30am on a first come, first serve basis. Assistance will be provided for the Gold Card Application, Health Education, and CHIP and CHIP Perinatal applications for children and pregnant women. To contact the CCC directly for more information, call (713) 271-6100 ext. 112 of 114.
| | | | | |
| --- | --- | --- | --- | --- |
| Eligibility Center Name | Address | City | Zip | Telephone Number |
| Acres Home | 818 Ringold | Houston | 77088 | 281-448-6391 |
| Baytown | 1602 Garth Road | Baytown | 77520 | 281-427-6757 |
| Southwest | 6654 Hornwood | Houston | 77074 | 713-995-3500 |
| East Mount Houston | 11373B Eastex Freeway | Houston | 77039 | 281-372-3100 |
| South Loop | 5959 Long Drive | Houston | 77089 | 713-643-3691 |
| Strawberry | 925 Shaw | Pasadena | 77506 | 713-740-8180 |
Human Trafficking Awareness | Break the Chains:  

CLICK HERE