Volunteer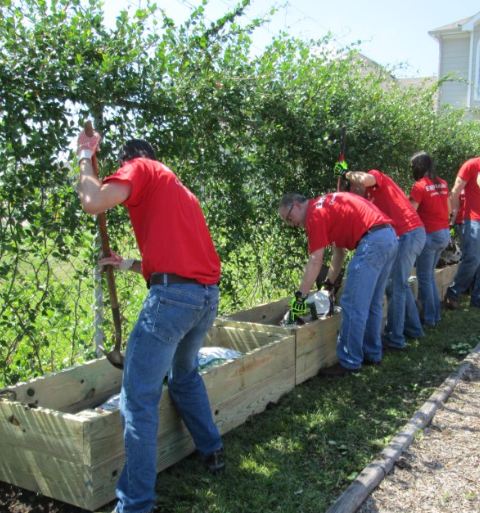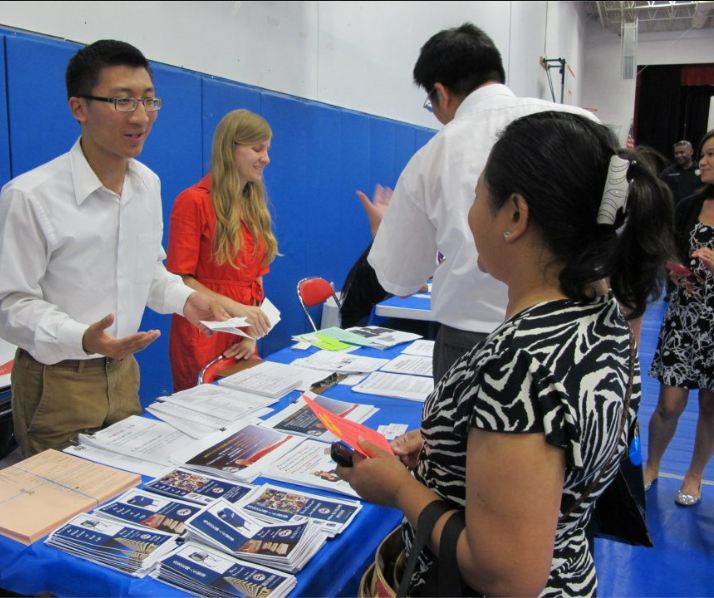 CCC's mission is to bridge East and West by enriching families with educational, cultural, and social service programs.  Founded in 1979 as a language school, we are now a comprehensive social service agency serving over 10,000 families annually especially those consisting of immigrants, refugees, limited English proficient, and low-to moderate income individuals. Our special distinctions include being a United Way of Greater Houston agency, a LISC Financial Opportunity Center, a HUD-approved Housing Counseling Agency, and a NAEYC-accredited Child Development Center.
All volunteers should be 18 years of age and up. For more information on our programs, please click below to expand the program details:
YOUTH PROGRAM
Nurturing the Full Potential of Children: 
Our Early Learning Center is nationally accredited. Parent Engagement Coordinator:  to advance CCC's engagement with parents.  Coordinator will organize parent meetings and activities focused on helping parents connect with their children. Youth volunteer opportunities are available during the week on Mondays through Fridays.
Youth Organization Network Coordinator:  to develop youth programs.  Coordinator will expand the scope of youth activities by establishing new contacts with youth organizations.
Professional Development Trainer: to improve youth programs via the development of the people who make them possible.
ESL Instructor: A volunteer is needed to teach at least eight classes to recent young immigrants. Curriculum will be provided.
SENIOR PROGRAM
Encouraging Healthy and Independent Lifestyles
Senior Companions: Volunteers and seniors of all language abilities, religious preferences, and ethnic backgrounds participate in a program encouraging personal enrichment through community service while meeting social needs of SW Houston seniors.  Each volunteer is matched with a senior based on religious preference, language preference and gender if desired.  MSW social workers screen every senior to ensure s/he is in good/fair health and open to communication.  Volunteers should be 18+ years old, willing to have a background check, and able to access transportation to attend monthly volunteer support group meetings and visit a senior twice a month. Periodic events are held to allow potential volunteers the opportunity to meet seniors before committing to the program.
Benefits Enrollment Center (BEC) Volunteer Position Description: 
Benefits Enrollment Center Greeter – Bilingual English/Chinese  volunteers are needed twice a month (every 2nd and 4th Monday from 8:30am-11:30am) to greet clients on Gold Card days.  Primary roles will be to give clients a number, help them sign in, help with making copies, and answering questions when necessary.  Other benefits which have higher "peak" times could also use assistance in this role during seasonal times (i.e Volunteer Income Tax Assistance (VITA) program or Comprehensive Energy Assistance Program (CEAP).
Application Assistant – Bilingual English/Chinese volunteers are needed to help clients in completing benefits applications for services such as Harris County Gold Card, SNAP (Food Stamps), Medicare, etc. during our benefits enrollment workshops. Days may vary based on volunteer's availability.
Benefits Screening and Follow-up Assistant  – Bilingual English/Chinese and English/Vietnamese volunteers are needed to screen local seniors for public benefits program eligibility utilizing an online screening tool.  Volunteers will receive training on basic program eligibility as well as screening software.  Screening sessions can occur in person or over the phone during the follow-up process.  Follow-up processes are done to ensure that clients were 1) screened for all potential benefits and 2)  received the benefits that they applied for  3)  aware of their renewal date (if applicable).
CULTURE AND COMMUNITY PROGRAMS
Promoting Culture and Community
Bilingual Tutors: are needed to tutor students and support CCC's Chinese language school. Responsibilities vary, contingent on volunteer availability and current needs.
WORKFORCE DEVELOPMENT PROGRAMS
Helping Families Reach Self-Sufficiency and Economic Stability:
 Our Financial Opportunity Center (FOC) is one of six in Houston based on a national, evidence-based model.  All FOC services are free of charge.
Finance Course Instructors and Counselors: are needed for personal and small business course levels to teach students to be financially stable.
English as a Second Language Language Partner:

practice daily conversations in English with adult English learners
This page briefly describes our special volunteer and intern needs but opportunities are available in many areas including general administration, fund development and graphic communications.  If you are interested in volunteering / interning with one of our programs, please complete the volunteer / intern interest form in its entirety. Thank you again for your support of the organization!