Workforce Development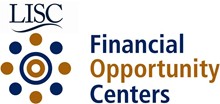 Financial Opportunity Center
1 of 6 Houston centers based on a national model, our FOC helps individuals and families gain economic stability through the following programs.  To learn more, please click on a program below for more information.
Alief Financial Opportunity Center (1 of 6 Houston FOC centers) is career and personal financial service center that focus on the financial bottom line for low-to-moderate income individuals.  This means changing people's financial behavior in a way that encourages them to make a long-term commitment to increasing income, decreasing expenses, and acquiring assets.  Financial Opportunity Center provides families with services across three areas:
The Financial Opportunity Center model integrates these core services and provides them to clients in a bundled fashion.  Offering the services as a bundle is a holistic approach where the individual services reinforce each other and provide a multi-faceted approach to income and wealth building.
For more information on FOC: CLICK HERE
Want to own your own home, but don't know where to start? Attend free homebuyer education at the Chinese Community Center.
The Chinese Community Center became a HUD approved agency in late 2008 and we are the only HUD approved agency in Texas with the ability to provide linguistically appropriate services in Chinese and Vietnamese. We are also a partner of the City of Houston's Homebuyer Assistance Program. The Center's financial education program is a participating organization for homebuyers who must complete at least eight (8) hours of homebuyer education to receive down payment assistance. Providing financial and homeowner education, the Chinese Community Center continues to benefit families paving their way to self-sufficiency.
For more information on Homebuyer Education: CLICK HERE
For Social Services: Click Here