Workforce Development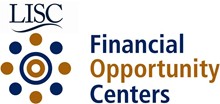 Financial Opportunity Center
1 of 6 Houston centers based on a national model, our FOC helps individuals and families gain economic stability through the following programs.  To learn more, please click on a program below for more information.
Alief Financial Opportunity Center (1 of 6 Houston FOC centers) is career and personal financial service center that focus on the financial bottom line for low-to-moderate income individuals.  This means changing people's financial behavior in a way that encourages them to make a long-term commitment to increasing income, decreasing expenses, and acquiring assets.  Financial Opportunity Center provides families with services across three areas:
The Financial Opportunity Center model integrates these core services and provides them to clients in a bundled fashion.  Offering the services as a bundle is a holistic approach where the individual services reinforce each other and provide a multi-faceted approach to income and wealth building.
For more information on FOC: CLICK HERE
Want to own your own home, but don't know where to start? Attend free homebuyer education at the Chinese Community Center.
The Chinese Community Center became a HUD approved agency in late 2008 and we are the only HUD approved agency in Texas with the ability to provide linguistically appropriate services in Chinese and Vietnamese. We are also a partner of the City of Houston's Homebuyer Assistance Program. The Center's financial education program is a participating organization for homebuyers who must complete at least eight (8) hours of homebuyer education to receive down payment assistance. Providing financial and homeowner education, the Chinese Community Center continues to benefit families paving their way to self-sufficiency.
For more information on Homebuyer Education: CLICK HERE
 2016 Shell Nonprofit Internship Program, managed by 

Assistant Coordinator for Workforce Development
INTERNSHIP DESCRIPTION
Organization Name Chinese Community Center
Location CCC's address is 9800 Town Park Dr., Houston, TX 77036. CCC is located in Southwest Houston near Sharpstown and Alief.
Website www.ccchouston.org
Mission To bridge East and West by enriching families with educational, cultural, and social service programs
Title of Internship Assistant Coordinator for Workforce Development
Internship Overview The Assistant Coordinator for Workforce Development will support CCC's Workforce Development program, which is focused on helping adults from low- or moderate-income households gain job skills, financial knowledge, and a foundational education so they can succeed in a competitive workforce and achieve financial stability.
Core Responsibilities
Engage clients to assess their unmet needs and connect them to services that can help them.
Connect clients to job opportunities by researching openings and maintaining an online job board.
Build relationships with employers in order to expand the employment and externship opportunities available to clients.
Assist with outreach efforts by creating marketing tools to raise awareness of CCC's services.
Provide assistance with organizing CCC's community fair, an annual event that helps raise awareness of community resources and supports economic growth in the Sharpstown/Alief area.
Help coordinate the English as a Second Language (ESL) Language Partner program, which pairs clients with limited English proficiency with volunteers who can help them practice their English skills.
Assist the ESL team with registration for multiple levels of English classes.
Track and maintain client-service data using multiple databases.
The Assistant Coordinator will also create a focus project related to continuous quality improvement (CQI), which is the process by which aspects of the program are evaluated and modified to maximize quality, impact, and efficiency. The Assistant Coordinator will be able to develop a project that appeals to her/his interests.
Other Requirements Working hours are 35 hours per week, Monday–Friday, 9:00 a.m.–4:00 p.m.
Community Impact The Assistant Coordinator will impact the lives of unemployed and underemployed adults by connecting them to employment opportunities and services that will help them achieve career and financial success. The Assistant Coordinator will be an invaluable support to the Workforce Development team, which provides services to more than 2,000 people from diverse backgrounds a year.
Student Qualities/Experiences Desired/Qualifications and Requirements
S/he will be proactive, detail-oriented, and practical, and have strong project management, interpersonal, organizational, and multi-tasking skills.
S/he will be engaging and motivating with individuals; flexible, adaptive and positive in a fastpaced environment; and willing to learn new skills and techniques to promote program and agency quality and efficiency.
S/he will possess strong verbal and written communication skills.
Ability to work with people from a variety of culturally diverse backgrounds.
Chinese language proficiency is a plus but is not required.
Learning Objectives/Educational Benefits The Assistant Coordinator will gain experience in several areas critical to running a successful nonprofit program, including relationship building, teamwork, communication, engagement with clients and community partners, outreach, event planning, volunteer coordination, database management, and program evaluation.
The Assistant Coordinator will also gain a greater understanding of the complex challenges that many clients must overcome to achieve success, such as poverty, debt, poor credit, limited English proficiency, immigration status, a lack of an American education, and a lack of in-demand job skills.
Program Intern Requirements
Full-time student (12 hours) returning to school full-time in the fall.
Not related to any employee or permanent contractor for Shell or Volunteer Houston
Not related to any employee or board member of the Chinese Community Center
Student has never served as an ExxonMobil intern for the Chinese Community Center
How to Apply Please email a cover letter and résumé to Kimberly Tang, Director of Workforce Development, at ktang@ccchouston.org by Thursday, March 31 at 5 pm.
For Social Services: Click Here