Career Opportunities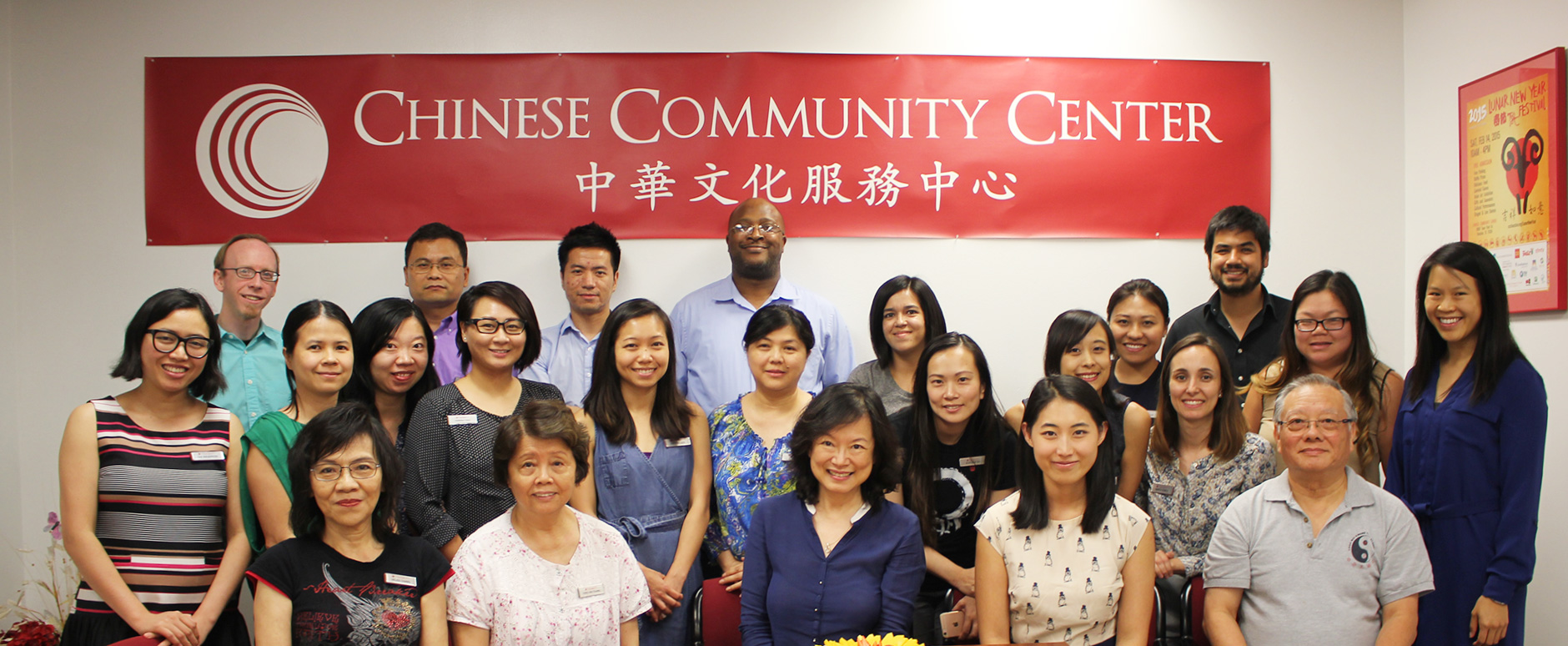 The Chinese Community Center is proud to be an Affirmative Action/Equal Opportunity Employer.
To apply for an open position listed below, please send resume to Marta Ramos | Human Resources Manager| marta@ccchouston.org
Job Title: Facility Manager

Department: Administration

Reports to: CEO

FLSA Status: Exempt

Classification: Full time (40 hours/week)

Supervises: Building Team & Receptionists
 POSITION SUMMARY:
The Facility Manager is responsible for managing the planning and maintenance of equipment, machinery, buildings and grounds. The position plans, budgets and schedules facility modifications, including estimates on equipment, labor materials and other related costs. S/he performs and supervises tasks related to HVAC, electrical, plumbing, security, safety, custodial and event coordination.
 MINIMUM QUALIFICATIONS:
2 years post-secondary education including community college and/or professional training
1+ years work experience in a facility management role
Strong project management and computer skills, including demonstrated experience with MS Office
 PREFERRED QUALIFICATIONS:
Hands-on experience with one or more of the following systems: plumbing, electrical, and HVAC
Boiler Operator's License
 ESSENTIAL FUNCTIONS AND RESPONSIBILITIES:
Building
Plan, implement and supervise preventive maintenance programs of facility equipment, including but not limited to HVAC, electrical and plumbing systems, and a variety of office equipment.
Perform and maintain accurate records of all maintenance repairs and services in preparation for annual inspection.
Monitor and perform all work related to building security in compliance with building code requirements.
Implement procedures for safe handling, storing, and disposal of hazardous materials.
Serve as primary contact for facility related emergencies, which may require evening and weekend work.
Administration
Schedule facility modifications and repairs.
Supervise, train and evaluate all CCC groundkeepers, maintenance and custodial employees.
Secure and supervise services of contractors and vendors ensuring efficient facility operations.
Renew all building permits and contracts on time.
Maintain organization-wide property inventory list, and review list on a quarterly basis.
Ensure proper scheduling of set up and take down for meetings and events, and otherwise as directed.
 PHYSICAL DEMANDS
Sitting: Must be able to work at desk for long period of time using office equipment and computers.
Standing: Must be able to stand while working.
Lifting: Must be able to safely lift or move things up to 50lbs.
Walking: Must be able to walk frequently in and around a center.
Use hands to handle, control, or feel objects, tools, or controls.
 WORK ENVIRONMENT:
 WORKING CONDITIONS:
Full-time position 40 hours/week day shift.
Some evening, weekend work and on call schedule are required.
To apply for this position, please send cover letter and resume to Darryl de Mello | Fund Development Director | darryl@ccchouston.org
Job Title:  Marketing Manager

Department:  Fund Development

Reports to:  Fund Development Director

FLSA Status: Exempt

Classification: Full-Time (40 hours/week)

Supervises: None

 POSITION SUMMARY:

The Marketing Manager is responsible for strategizing and promoting CCC's brand, events and services to the community, partners, and funders across online and traditional venues.

 MINIMUM QUALIFICATIONS:

Bachelor's degree in Marketing, Advertising, Public Relations, Communications or related field.
1-2 year experience in Marketing, Public Relations or related field.
Demonstrated working experience with Adobe Photoshop, Web Design, InDesign, and Illustrator.

 PREFERRED QUALIFICATIONS:

1-2 year experience in the nonprofit sector.
Chinese proficiency highly desired.

 ESSENTIAL FUNCTIONS AND RESPONSIBILITIES:

Develop and execute Fund Development strategies for marketing, public relations, and events.
Oversee marketing and PR activities for all channels: (website, social media, printed materials, posters, etc).
Ensure agency-wide implementation of brand guidelines are consistent.
Proactively update and maintain website and social media accounts, especially for upcoming events, programs, career & volunteer opportunities.
Oversee CCC Staff United Way Campaign.
Responsible for event logistics for Lunar New Year, Gala, and smaller agency events like the community fair.
Assist with implementation and day-to day operations of cultural and outreach projects.
Perform other related duties as assigned
Job Title: ESL Instructor

Department: Language Programs

Reports to: Department Director

FLSA Status: Exempt

Classification: Part time (14 hours/week)

Supervises: None

 POSITION SUMMARY:

The ESL Instructor is to work with the Department Director and other program staff with implementing the goals and activities of the ESL program.  To teach and assist adult ESL students in improving their English skills (reading, listening, conversation, writing).

 MINIMUM QUALIFICATIONS:

Bachelor's degree from a four year accredited institution
1-2 year work experience with the target population, and/or the ability to provide services in a culturally sensitive manner
Knowledge of

Microsoft Word, Excel, and PowerPoint

 PREFERRED QUALIFICATIONS:

Possession of Texas Class C Driver's License or equivalent.
2-3 year work experience in education and/or social services sector.
Proficiency in Chinese

language preferred.

 ESSENTIAL FUNCTIONS AND RESPONSIBILITIES:

Instruct assigned ESL classes for the duration of the school year.
Administer, score and record BEST/TABE tests. Conduct BEST/TABE post-testing regularly. Teach, assess and record BEST/TABE competencies.
Utilize appropriate ESL curriculum using a variety of materials and teaching techniques to enhance student learning and outcomes, and to maintain student interest.
Provide all students with a safe and appropriate learning environment.
Incorporate Citizenship and WES (Workplace Essential Skills) training into the ESL curriculum as appropriate.
Submit and review quarterly student data for reports including, demographic information, goals/outcomes, competencies, attendance, disability information, and post-test scores.
Prepare a syllabus and daily lesson plans for each session/class based on student needs, class and individual profiles, and student interest.
Incorporate the use of technology into the curriculum and classroom instruction as appropriate.
Maintain cooperative relationships and open communication with all staff and students. Keep Director informed of all pertinent information.
Assist with the recruitment of new students, and public relations efforts for the program.
Complete six hours of pre-service training prior to employment and 15 hours of in-service training annually.

 PERIODIC FUNCTIONS:  

Maintain good public relations with department personnel, clients, and the public
Attend and participate in ESL staff department meetings, ALC staff meetings, professional development activities, conferences/workshops, curriculum/program planning, & special events and activities.
Assist with the selection of appropriate books, equipment, and other instructional materials for the ESL program.
Perform other related duties as assigned

 WORKING CONDITIONS:

Monday through Friday from 1PM-4PM
Chinese School Chinese Language and Computer Teachers
中華文化服務中心徴聘中國語文及電腦教師
中文學校徴聘繁·簡體中國語文教師,大專以上,師範學位或美國語言教學認證優先。中·英文俱佳。必須能夠週末工作。
徴聘有授課經驗的電腦教師,精通微軟 office 以及各種電腦數位操作。
咨詢電話:(713)271-6100 分機 163, 履歷表e-mail:chineseschool@ccchouston.org