Career Opportunities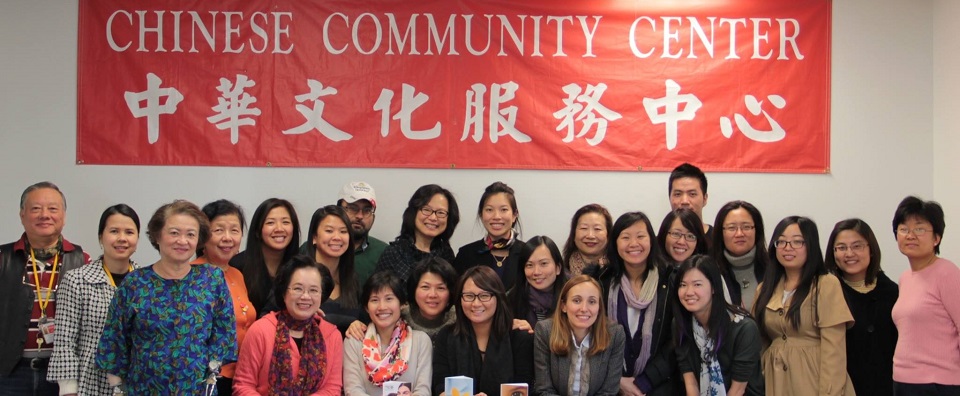 The Chinese Community Center is proud to be an Affirmative Action/Equal Opportunity Employer.
To apply for an open position listed below, please contact: Marta Ramos | Human Resources Specialist | marta@ccchouston.org
To apply for this position, please send cover letter and resume to Darryl de Mello | Fund Development Director | darryl@ccchouston.org
Job Title:  Marketing Manager

Department:  Fund Development

Reports to:  Fund Development Director

FLSA Status: Exempt

Classification: Full-Time (40 hours/week)

Supervises: None

 POSITION SUMMARY:

The Marketing Manager is responsible for strategizing and promoting CCC's brand, events and services to the community, partners, and funders across online and traditional venues.

 MINIMUM QUALIFICATIONS:

Bachelor's degree in Marketing, Advertising, Public Relations, Communications or related field.
1-2 year experience in Marketing, Public Relations or related field.
Demonstrated working experience with Adobe Photoshop, Web Design, InDesign, and Illustrator.

 PREFERRED QUALIFICATIONS:

1-2 year experience in the nonprofit sector.
Chinese proficiency highly desired.

 ESSENTIAL FUNCTIONS AND RESPONSIBILITIES:

Develop and execute Fund Development strategies for marketing, public relations, and events.
Oversee marketing and PR activities for all channels: (website, social media, printed materials, posters, etc).
Ensure agency-wide implementation of brand guidelines are consistent.
Proactively update and maintain website and social media accounts, especially for upcoming events, programs, career & volunteer opportunities.
Oversee CCC Staff United Way Campaign.
Responsible for event logistics for Lunar New Year, Gala, and smaller agency events like the community fair.
Assist with implementation and day-to day operations of cultural and outreach projects.
Perform other related duties as assigned
Job Title: Teacher

Department: Early Learning Center

Reports to: Department Director

FLSA Status: Non-Exempt

Classification: Full Time/Part Time

Supervises: None

POSITION SUMMARY:

The Early Learning Center Teacher is responsible for providing a developmentally appropriate education under the direction of the Director in a manner that contributes to the growth and development of children and families.

MINIMUM QUALIFICATIONS:

  High School diploma.
  CPR/First Aid certified.

PREFERRED QUALIFICATIONS:

CDA or 12 college hours in Early Childhood Education or Psychology.
1 year of Early Childhood Education experience or related field.
Proficient in Microsoft Word.

Interactions

Provide a safe and healthy environment for children.
Maintain teacher/child ratios and group sizes at all times.
Relate to children with courtesy, respect, acceptance, and patience.
Use positive guidance techniques to guide children behavior.
Recognize and respect the uniqueness and potential of all children, their families, and their cultures.
Report suspected abuse, neglect, and exploitation to PRS or to law enforcement.

Curriculum

Use developmentally appropriate practices to guide and teach children.
Create curriculum to meet all the developmental domains of learning for children.
Co-teach with other staff and use collaboration skills to teach children.
Maintain an organized, developmentally appropriate classroom.
Conduct parent conferences on a quarterly basis or as needed.

Professional Development

Take initiative in researching resources for needed program skills and knowledge of staff and self.
Continue education by enrolling in Early Childhood classes to meet NAEYC Education requirements on an annual basis.
Completes a self-evaluation and creates a Professional Development plan bi-annually.

Record keeping

Maintain classrooms records.
Observe children on an on-going basis and assesses children growth and development according to their milestones.

PERIODIC FUNCTIONS:

Attend all meetings including staff meetings, parent meetings, and outside training.
Attend Bright Beginnings trainings (if applicable).
Assist with parent meetings (when needed).
Act as a floater teacher when needed.
Performs other duties as assigned by the Director and/or Assistant Director.
If the Teacher is above 25 years old, s/he may be asked to act as the Van Driver as needed.

JOB COMPETENCIES:

Adaptive: An ability to create and sustain a vision, to inspire, to model, to prioritize, strong decision making, clear judgment, to provide clear and effective decisions, and to innovate – all in an effort to achieve the objectives of the funded programs and the changing needs of target population and staff.
Interpersonal Skills:   Should be empathetic to children's emotions and teachers and parent's needs.
Patience – The ability to exhibit patience when working with school-aged students and their families and supervise staff and understand that it is imperative to be the pacifying agent in certain high-tension situations.
Good communication skills – Able to communicate effectively with students, parents, and peers in a professional manner.
Conflict resolution skills – Ability to think quickly on their feet and help resolve conflicts as soon as they arise.   Staff should be skilled at acting as a mediator to help calm situations.
Team player – An ability to function as part of a team and how to motivate those staff that they supervise towards a common goal.

PHYSICAL DEMANDS

Standing: Must be able to stand for long periods of time when teaching or supervising active games.
Lifting: Must be able to lift up to 40lbs. as needed.
Bending: Must be able to bend or twist their body. Must be able to kneel, stoop, or crouch to interact with children
Walking: Walk or run to observe children in a classrooms setting and outdoors.
Kneel, stoop, or crouch to interact with children.
Use their hands to handle, control, or feel objects, and tools.

WORK ENVIRONMENT:

Classroom and outdoors playground.
Travel to attend local trainings occasionally.

WORKING CONDITIONS:

Monday through Friday (schedule assigned)
This position requires attendance of monthly after hour staff meetings and quarterly trainings for teachers associated with United Way Bright Beginning collaboration.

PERFORMANCE STANDARDS:

Annual performance appraisal

DISCLAIMER

The statements herein are intended to describe the general nature and level of work being performed by the employee in this position. They are not intended to be construed as an exhaustive list of all responsibilities, duties, and skills required of a person in this position.
Chinese School Chinese Language and Computer Teachers
中華文化服務中心徴聘中國語文及電腦教師
中文學校徴聘繁·簡體中國語文教師,大專以上,師範學位或美國語言教學認證優先。中·英文俱佳。必須能夠週末工作。
徴聘有授課經驗的電腦教師,精通微軟 office 以及各種電腦數位操作。
咨詢電話:(713)271-6100 分機 163, 履歷表e-mail:chineseschool@ccchouston.org